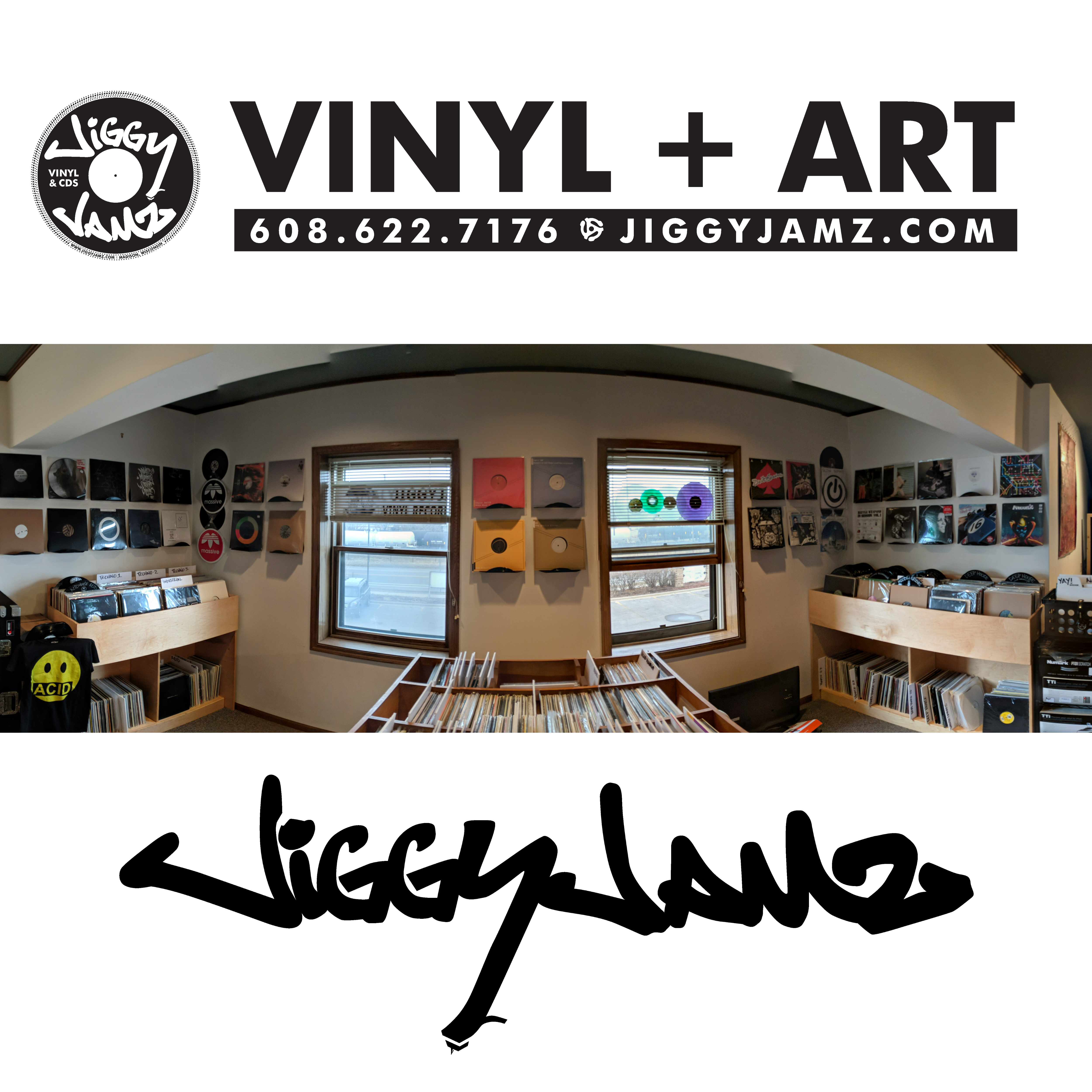 The Shindigz….
Jiggy grew up in Dallas, Tx. where techno and club music thrived in the early 90's… and Hip-Hop was undoubtedly rocking the cassette decks.  Going to Bill's Records and Tapes and diggin' through the massive collection of music transformed life in a few visits…  Too early to even realize what DJ culture was all about, his vinyl collection started to grow and music became an undying love.
Upon moving to the Mid-West (Madison, Wisconsin) the unique rave scene and local atmosphere fed the desire to DJ.  Jiggy Geoff K played some amazing gigs between Milwaukee and Madison with life-long friends and artists that solidified this passion for music and art… especially related to vinyl records.  There is nothing that quite compares to sliding a record out of the sleeve and delicately placing the needle on the groove.  Adjust the Trim and find audio love through the speakers, the stylus, the rotation, the artwork, and the creativity.
Spreading the love of (Nice) Musique is what drives JiggyJamz.  Jiggy is dedicated to getting the music, in whatever form, in the hands of those who seek it. After many years of selling in collector networks, JiggyJamz has expanded into this website which strives to provide a friendly, professional and streamlined buying experience with a constantly changing spread of music + products.   Our goal is to help you find those music pieces that belong in your collection. And of course, if you're visiting Wisconsin near the Madison area, swing by and dig… Peace!
608-622-7176
1734 Fordem Ave, Just North of the Johnson St intersection in Camelot Square Shopping Mall
NEXT TO MC AUDIO (upstairs)
General Hours:
Monday-Friday : Noonish to 7/8pm
:: Saturdays :: Noonish to 6/7pm
::: Sundays ::: CLOSED